SUNDAY WORSHIP:  10:30am Holy Communion and Children's Sermon each Sunday
Thursday DECEMBER 7th -- 7:00pm  A NIGHT WITH BONHOEFFER
Dietrich Bonhoeffer (1906-1945) was a German pastor, theologian, and an anti-Nazi resistor.  Join Rev. Clifford Green, Bonhoeffer scholar in a discussion about Bonhoeffer's life and work and what resistance might look like for us today.  Plus, there will be hot cocoa!
LOCATION:  Quarry Hills Community Center 333 Ricciuti Drive, Quincy, MA 
Wednesday DECEMBER 13th -- 6:30pm INTRO TO THE GOSPEL OF MARK at the View (tavern at President's Golf Course) with New Testament scholar, Kim Bauser. 6:30pm
CHRISTMAS WORSHIP SERVICES
December 17--10:30am CHILDREN'S PAGEANT 
December 24--10:30am ADVENT FOR THE WEARY SOUL:  A Service of Prayer and Healing
December 24--4:00pm Join us for the songs you love, a word of hope, and the glow of candlelight.  Wiggles welcome!
December 25--10:30am Christmas Morning Worship 
In the name of Jesus we welcome you! Good Shepherd Lutheran Church, North Quincy is an open and affirming Christian community which shares the love of Jesus through worship, hospitality, and service with our neighbors in Quincy, Boston, and the South Shore. We are a member congregation of the Evangelical Lutheran Church in America (ELCA) joyfully participating in the work of the ecumenical church; a Reconciling-in-Christ (RIC) congregation delighting in ministry with LGBT persons and families; and a neighborhood church with deep connections to our North Quincy neighborhood. We proclaim and respond to God's Word, we welcome all to share in Christ's Holy Communion every Sunday, and we are strengthened in the Holy Spirit to live every day in powerful relationship with God and our neighbors. We look forward to seeing you soon!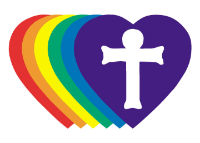 RECONCILLING IN CHRIST CONGREGATION
FAMILY FAITH NIGHT--3rd THURSDAY OF THE MONTH 6:00-7:30pm 
Grow your faith and make new friends!  Whether you are 0 or 101, you are welcome to join in the fun every third Thursday of the month as we gather for food, song, story and crafts.  Our next FAMILY FAITH NIGHT will be DECEMBER 14th.  We will be focusing on the Christmas story and practicing for the Christmas Pageant.  ALL ARE WELCOME!