SUNDAY WORSHIP:  10:30am Holy Communion and Children's Sermon each Sunday
ALL ARE WELCOME! 
New Members & Friends! If you are interested in becoming a member, or 
simply learning more about Good Shepherd, we'll be gathering for a new 
member's class this spring.  Please contact Pr. Alissa at pastoroleson@gmail.com
In the name of Jesus we welcome you! Good Shepherd Lutheran Church, North Quincy is an open and affirming Christian community which shares the love of Jesus through worship, hospitality, and service with our neighbors in Quincy, Boston, and the South Shore. We are a member congregation of the Evangelical Lutheran Church in America (ELCA) joyfully participating in the work of the ecumenical church; a Reconciling-in-Christ (RIC) congregation delighting in ministry with LGBT persons and families; and a neighborhood church with deep connections to our North Quincy neighborhood. We proclaim and respond to God's Word, we welcome all to share in Christ's Holy Communion every Sunday, and we are strengthened in the Holy Spirit to live every day in powerful relationship with God and our neighbors. We look forward to seeing you soon!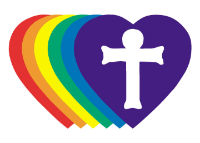 RECONCILLING IN CHRIST CONGREGATION